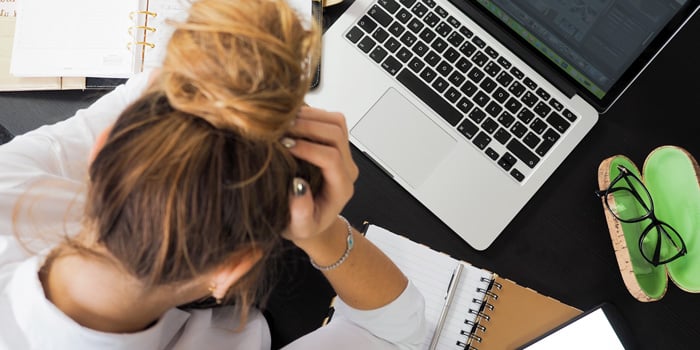 New Department for Education (DfE) commissioned research shows that 76 per cent of secondary school teachers and 70 per cent of primary school teachers say their workload is unachievable within their contracted hours.
The teacher feedback is further corroborated by a research study led by University College London (UCL) in September. The study concluded that teachers work an average of 47 hours per week during term time, rising to nearly 50 hours in the summer term. Additionally, one in four teachers work more than 60 hours a week, with around 40 per cent working in the evening.
These hours mean that teachers in England are working an average of eight more hours a week than teachers in comparatively developed countries - nearly a full days' extra work. At the low end of the scale, the average number of hours worked by teachers in Finland was just 34 hours.
While the DfE acknowledges the problem, they also claim that there's been a reduction in teacher workload in the past three years. They attribute this to initiatives that aim to improve teacher recruitment and retention, increased funding pilots and strategies to address key issues like marking.
However, John Jerrim, Professor of Education and Social Statistics at UCL, has claimed that the way the DfE measures teacher workload is unreliable. The leading educational author observed that: "A combination of low response rates and error in measurement has led me to conclude that the teacher workload survey (TWS), as it is currently designed, is not fit for purpose."
Taking a broad view of the issues, it's clear that teacher workload is only part of the problem. For many teachers, the extra hours that are required to meet targets come on top of an increasingly demanding working day. Challenging classroom behaviour, bigger classes with fewer support staff and constant Ofsted monitoring can all result in intolerable pressure on staff.
This is reflected in the high numbers leaving the education system, while fewer people are choosing teaching as a profession. In a recent poll by the NEU teaching union, 40 per cent of members predicted they wouldn't be in education by 2024. For many teachers, working in the education system is no longer vocational, but more about constantly jumping through hoops.
Full-time secondary school teachers say they spend almost as much time on management, administration, marking and lesson planning each week (20.1 hours) as they do actually teaching pupils (20.5 hours). This means that teachers are so exhausted with work outside actual contact time that pupils inevitably suffer.
Despite a succession of policy announcements during the past two decades, the situation has continued to deteriorate. Kevin Courtney, joint general secretary of the NEU teaching union, commented: "Governments constantly raise the bar on what they expect schools to do, swamping teachers with continuous changes.
For so long as these skewed priorities continue, schools will be in the grip of a culture of fear, over-regulation and a lack of trust."
For teachers working on supply, it's likely that there will be a continuous stream of work. Supply teachers often receive high rates of pay with reduced administrative duties, which can reduce much of the stress associated with paperwork.
At Amaze we offer a friendly and reliable FCSA accredited umbrella service that that takes the stress out of getting paid for your supply work. Speak to a member of our team today on: 0161 464 8993