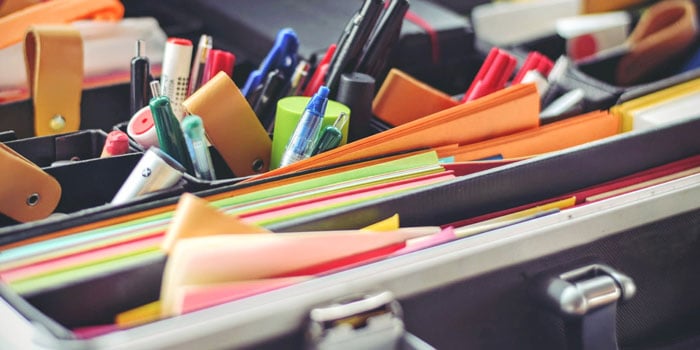 An increasing number of teachers are discovering the benefits of supply teaching, including a better work/life balance, more flexible working options and reduced stress. Although there's much to recommend the supply list, teachers need to do some preparation in order to make the most of it. Frequently changing workplaces come with their own difficulties, so learning how you can perfect the process will make it easier each time. Here we look at a few rules that can help to make supply prep second nature.
Swot Up
When it comes to preparation, a bit of research can go a long way. Supply teachers have to hit the ground running with little time to acclimatise, so getting a 'heads-up' on what you can expect is essential. These days, most schools have websites that can help you gain a feel for the centre. It's also useful to be able to identify key members of staff from photos and get an idea of the school's layout from a floor plan. You should also access the latest Ofsted report, which will give you further insight into the school's intake and current situation. Your agency should also be a good source of information as they will often receive feedback from the school and other supply teachers who they've placed there.
Take Supplies
It's not unusual to arrive at a school to find that no cover work has been left for you. Having a few lesson plans and resources up your sleeve will help you to feel more confident, regardless of the situation you walk into. The school/agency should have informed you what level the class is working at, and this should help you to prepare. Teaching sites like the TES have a number of free resources, or you can take some your own materials to build exercises around, such as games, worksheets and audio-visuals. Subjects that trigger discussion are great for breaking in a new class, or you can get children to take turns explaining what they've been doing and learning about. Basic items like pens, pencils, stickers and dice can also come in useful.
Establish the Facts
Even if you've done some research, things may be different to how you expect. Asking questions is the quickest way to get the answers you need. Your new colleagues will be able to share the kind of direct insights that will make your life easier. Pupils are also a good source of information and are likely to respond well to being asked for help. Here are some questions you can ask staff:
Is there a class list and seating plan?
Where can I find any work that has been set?
Is there any specific information I need to know about individual students such as medical conditions and their particular needs?
What is the procedure for behavioural difficulties?
How do I access ICT and who do I contact if I have problems?
Do I have access to any teaching assistants?
What is the school's timetable?
Where can I find information on the school's policies (fire procedures, child protection reporting etc.)?
Can I have a map of the school?
Do I get an induction pack?
Build key Relationships
You should have a named person within the school who you'll be liaising with, but the more people you can establish as contacts the better. For example, reception staff and administrators are a potential mine of information, so it's worth introducing yourself and making an effort with everyone you meet. If you have a teaching assistant then make a particular effort to get to know them, as a good working relationship with your TA is crucial.
Be Positive
Lastly, and perhaps most importantly, turning up with the right attitude is crucial to your success. Being, positive, flexible and enthusiastic can have a huge impact. If things don't go to plan, learn to adapt and make the best of the situation. If pupils feel that you want to be there, this can go a long way towards strengthening your relationship with them and getting them to engage.
At Amaze we offer a friendly and reliable FCSA accredited umbrella service that that takes the stress out of getting paid for your supply work. Speak to a member of our team today on: 0161 464 8993